Designed to keep you motivated and your training on track (or trail! Ho Ho Ho!) in the lead up to Christmas, the Eggnog Jog is a fun, festive virtual challenge that really gives back.
To enter, you or your team must simply pledge to run, jog or walk a minimum of one mile every day from December 1st to Christmas Eve (easy, hic!).
To help you stay focused, our Eggnog Elves will also be 'gifting' you the opportunity to win goodies by participating in some merry festive challenges!
Prize Categories:
Going long: Most miles completed by one person
Taking run for the team: Most miles completed by a team (Max 6 Per Team)
Scavenger Hunt Winner
Throwing shapes: Best festive GPS shape
Best Festive Selfie
Be Social
Join the eggnog jog antics over on our Suffolk TrailFest Community Page or use the hashtag #eggnogjog on instagram or twitter to share the festive fun!
Our Chosen Charity: St Nicholas Hospice Care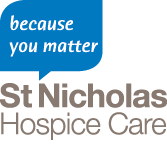 Entry is just £5 and includes a digital certificate of completion, or £12 gets you a 2020 eco-friendly medal & uk postage.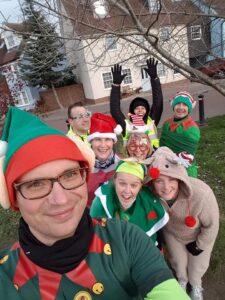 Rules:
> You, or your team must run, walk or jog a minimum of one mile everyday from December 1st to December 24th 2020.
How, when and where is entirely up to you!
> There's no age limit, this is one for all the family!
> Maximum teams of 6! A minimum of one team member is required to run/ walk/ jog per day but ALL team members total mileage will be counted and totalled together!
How to claim your completion certificate or medal:
At the end of the challenge we'll send you your certificate by email or medal by post (if you opted for one)!
Provide evidence to claim prizes:
If you would like to compete for the following prize categories, you will need to provide your GPS data as evidence.
Most miles completed by one person
Most miles completed by one team
Strava, map my run and other apps are free to download and simple to use.
Click here to Download Strava
Covid-Secure
Please adhere to the latest government guidelines regarding Covid-19.
Full details can be found here: https://www.gov.uk/coronavirus
It goes without saying that your safety is priority. If you go running before or after work during the winter, it's likely you'll be running in the dark. When running after dark, it's essential that you're visible to other people, particularly motorists.
Your clothes should be reflective or a bright, light colour, such as white or fluorescent yellow. Don't wear dark clothes as drivers may not see you.
A fluorescent bib that can be worn over your running clothes is also perfect for running after dark.
Stick to well-lit areas and avoid running anywhere you don't feel completely safe.
Dressing appropriately for the weather conditions will help ensure you enjoy your run, please take a moment to read this article to best prepare yourself for winter running.