Join us for a punchy 5k through the beautiful landscaped parkland of Haughley Park Estate.
All abilities welcome.
Timed | Finisher Medal | First Aid
Race 3 of our Suffolk Winter Trail Series.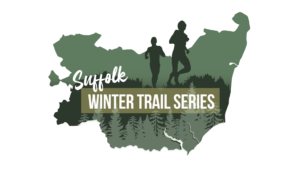 Haughley Park 5K
Date: Sunday 16th January 2022
Race starts: 10:00
Entry Fee: £16
Please note: To conform to UK Athletics Rules, an additional £2 fee for non attached club runners is required.
Age Limits & Restrictions:
Runners must be aged 12 and over to enter.
Suitable For:
Runners of all abilities are welcome. 
The Course:
The route is multi terrain, includes stretches of footpaths, woodland and parkland. Haughley Park is nestled in rolling countryside.
Medals:
All finishers will be awarded a medal.
Podium trophies for Top Three Finishers Male & Female
Cupless Race:
Please note this is a cupless race. Fresh drinking water will be available for you to refill your bottles but no cups will be provided. This is to reduce single use waste.
Registration:
The registration desk at the race start will be open from 09:45 am where race numbers should be collected up until 10am. Please note race numbers will not be sent out in the post prior to the event.
Please allow sufficient time to collect and attach your bib prior to your run.
Entry Conditions:
This is a multi-terrain event and all competitors enter it at their own risk. While medical assistance is provided for the duration of the event no liability will be accepted by the individual race organisers or land owners for any injury incurred by entering this race.
Pictures and video footage may be used on the Raw Trails website or that of our sponsors and in advertising material and media write-ups. All competitors entering the race agree to their photograph being used for these purposes.
It is a condition of entry that all competitors agree to the terms and conditions as set out on the Raw Trails website.
Covid-Secure Measures:
In order to provide a covid-secure race environment and eliminate risk of transmission for our participants and team, we are required to implement a few safety measures which we've outlined below, they include;
Temperature Checks at Registration
Outside Registration, Check Points & Finish Area
Rolling starts from 10am – 11am. We will encourage faster runners to leave first, in order to generate the greatest possible spread of runners over the course.
Self Serve medal / water station to include extra covid-secure measures eg. hand sanitiser use on entry and exit to check points, full PPE for volunteers.
Face Masks required to be worn inside.
Whilst these safety measures are far from ideal, we hope you understand they are necessary for the time being.
Medical Support
Qualified First Aiders will be on hand at the race head quarters to assist with any emergency injuries. Please note you should seek medical advice from your local GP if you are in any doubt as to your health in competing in this event. The organisation will not be held responsible for any injury, accident, loss or damage that may arise before, during or after the event as a consequence of a competitor's participation in the race.
If you are injured on the course please call the Race Director on 07585119308 who will arrange assistance.
If you see another runner on the course who is in distress, please stop and help this runner.
Race Withdrawal
If you withdraw from the race you must inform a marshal or the Race Director on 07585119308
Parking
Parking will be via the back of the estate not through the main entrance! Please follow car park signs and take care entering and leaving the estate.
Please note that parking is free.
All cars parked in the car park do so entirely at their own risk and the race organisers or land owners accept no responsibility for any loss or damage to vehicles or valuables parked there.
Race Headquarters
HQ is situated close to the race start. Registration will take place here and any race queries can be resolved.
Getting There
Address: Haughley Park, Use postcode: IP14 3JY
Haughley Park is located in central Suffolk just a few minutes from the A14. It is easily accessed from either direction and is close to both Cambridge and Stansted airports, perfect for travelling visitors and guests.